Back to top
Skip to content
Skip to menu
History of Nations Cup
Back to top
Back to main
Skip to menu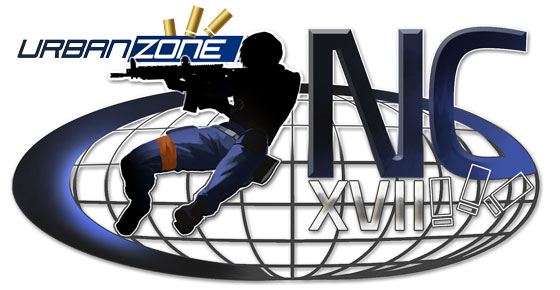 In the late June 2002, the FIFA's 17th world cup ended once again on a good note (winners: Brazil, Germany, Turkey). What nobody knew at this time was that, a year later, the first worldwide cup opposing one country to another on Urban Terror would be launched for a long time (it has been a decade now!). For the 10 years of this event, many changes have happened: the death and reborn of ClanBase, new national teams appeared, new versions of the game were released, and so on. To celebrate the past decade of this NC and the upcoming 17th edition, this series of articles suggests you to jump back in time to discover once more the history of this famous competition!
Before we go further in History, let's define two words. They are the most spoken words at this time of the year. When you hear them, you can see all flags coming around, you can feel every heart beating for its nation and you can smell the national plates coming miles away from your home. What is
Nations Cup
?
Patriotism, guns, will to win, jumps, tactics, action, speed, suspense... Nations Cup is a cup which brings together countries from all horizons to achieve all sorts of objectives. In the end, what else is Nations Cup but a show to sum up the popularity of this game? Well, let's ask them!
NC to me is where the cream of the crop get to play against each other, add the intense rivalry and patriotism and you have the highlight of the year
- SevenofNine, e-sport commentator
It's just pure fun but with higher skilled teammates and opponents. Now it's maybe the last reason why i still want to play this game. I want to feel like in these old times, where was everything OK, you had lots of fun, people etc.
- Small-Killer, Team Slovakia player
It's the event which people don't forget about and will forgive the drama that happened during regular game time. It's the only cup that pulls in the strongest ones. People come back to the game for a couple months just to follow it or to try the game if they still have a shoot to give. People love playing it, even those who have no real chance at winning. It's the kind of thing worth preserving, worth suspending a few beliefs just because it strongly affects the community. It's even worth investing time to keep the excitement around it and the fervor alive more than ever!
- Eya Allam, Urban Zone Administrator
I guess it is the top players from each country fighting to know who's the best nation on UrT and the players should be proud by representing their country.
- A3r0x, Team Portugal player
Since I was a little kid, when i started playing URT, NationsCup was always a reason to be proud of Portugal. Having the chance to play in the best nation of UrbanTerror meant a lot to me.
- Saidex, Team Portugal player and captain
NC consists of national teams facing each other in a 5vs5 match format. They can both choose the game type and map they want to play.
- Shoushou, community's Cartesian spirit
NC means the world to us (in this game, at least :p). It is the one event on the UrT calendar that keeps us motivated to keep playing and to polish up on our games, both as a team and individually. Personally, I feel like the other cups that run throughout the year are just there to prepare players for NationsCup, and that it's NC which is the main attraction – the finale. UrT wouldn't be the same without it, and I'm very glad to hear that it is running again this year.
- Shans, Captain of Team Australia
It's a moment where even if you have problems with some people from your community, you have to join forces together in the name of your country to tell the rest of the world who's the best. Nations Cup gave me the opportunity to make a lot of friends, even with people I hated as opponents, thanks to the Spanish National team!
- Sotone, Nations Cup's main organizer and ex-player of Team Spain
Now that we have a definition, broad and detailed at the same time, how about you and I get to know the History of this legendary cup?
Ranking of the countries
Portugal
Netherlands
France
Germany
Sweden
Italy
USA
Poland
Finland
Australia
Danemark
Belgium
Brazil
United-Kingdom
Slovénia
Statistics come from
this source
. Notice that a country's rank is based on a score system. For more information, please get in touch with Shoushou.
To be continued...

This series of articles will tell you the best moments lived by the ones who had to fight for their countries, the best matches, the history of your national team and more!

Stay tuned for the up coming Nations Cup's XVIII edition hosted by Urban Zone League with the management of Sotone!

Who is going to win this year? Who will shine among the thousand bullets and the hundred bodies lying on the floor? As George Santayana used to say, "Those who cannot remember the past are condemned to repeat it." ; )
URL