Back to top
Skip to content
Skip to menu
A country under the spot light: Slovakia
Back to top
Back to main
Skip to menu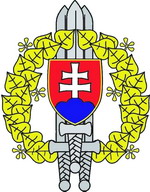 It is now time to look over the nations' history! Have you ever wondered where does your nation come from? When did it start to compete? In what circumstances? Which players have wrought the keys of the team that you support until it gives its very last breath on the battlefield?
Let me introduce you to the nations that compete along with your own national team. They are the ones that might crush your hopes to see your flag on the podiums, or perhaps they are the ones that will fall under your patriots' bullets, or just the ones you will remember as good moment makers!
To open this march, I would like to put under the spot light a country that definitely belongs to the future. Their potential and their philosophy close to this game make them be the generation of tomorrow. Ladies and gentlemen, here comes
Team Slovakia
and its captain
Small-Killer
!
Team Slovakia was born from a simple impulse. "Hey let's do Nations Cup!" was the key sentence that opened them the door to the outside world. Our little Slovakian group made of players from all sorts of levels and all sorts of minds started its first season three years ago in 2012. Nikes-eya-branec-Small-Killer-mifo-snowfalke-bo100nka were the first initiated in the art of defending their own country.
As life goes on, people become busy here and there and therefore they cannot afford the trainings and the time spent for the game. Small-Killer managed to get in the team due to bo100nka leaving the game for real life reasons. A lot of players from the first season had to go here and there and that brings them to come in front of us with this year's line up:
[SVK]

Small-Killer - Captain

[SVK]

Eya_allam

[SVK]

Mifo

[SVK]

KillBill

[SVK]

PaRaMeSHWaR

[SVK]

Nikes

[SVK]

Snowflake
You can
click here
to view the full list of players who played for Slovakia.
What should we remember about this joyous group of players? Team Slovakia represents the essence of Urban Terror: fun over realism. They are constantly looking to represent their country with a smile on their face. They want the fun with guns, they want their flag with smile and they want the Nations Cup for the sake of pleasure. How beautiful is that? Small-Killer can confirm this philosophy by the best moments he has had during his NC experience.
Are there any best NC moments you would like to share with us?
One of our best matches I remember was Slovakia vs Romania i guess. Romania had approximatively the same level as ours and Nike thought it would be really easy so he asked for a GTV. But, we started without GTV and he became angry and left the game to join IRC and spam a GTV request
! Snowflake and Eya were laughing so hard that they had to stop playing for a while!

The second good moment that I still remember was in a PCW during our 2013 NC season. We were playing Turnpike in Bomb mode and one of our mates didn't know that we were playing bomb mode for 4 rounds
! He happened to be the last one alive at van and we told him the bomb was near the fence, but he answered "What the hell there's a fence?!" and then rushed office... We laughed hardly on that =D !
In the end, Team Slovakia reminds us what
Urban Terror
stands for. Among this world of brutal gamers, kids and unfair people, there will always be Urban Terror to provide you a spark of fun and perhaps a warm pleasure with a couple of friends beside you.
Take care Team Slovakia, a great future is waiting for you!
To be continued...
Special thanks to Small-Killer for his time and all the information he gave me!
URL