Back to top
Skip to content
Skip to menu
2 vs 2 Tournament #3 - Sponsored by HD Développement
Back to top
Back to main
Skip to menu
Competitors, join #2v2 on Quakenet (IRC) at 13:30 CET and follow instructions. Confirm participation etc, back-up teams #17 and later, join as well! You might get to play still!
It's been years since Urban Zone had a sponsor and this is the first time we are sponsored in a financial way. We'd like to thank Sachka of HD Développement, a french company specialising in sponsorship and event organisation, for their support of the Urban Terror community.
Read more about this company at the end of this article.
The intention is to make this a prolonged partnership, primarily focusing on the 2vs2 tournament. Every Sunday around the 20th of the month we'll organise a tournament with a prize pool of at least €100.
Upcoming
Sunday (20-11) at 14:00 CET
we'll kickoff with yet another 16 clan 2on2 bonanza, this time on Urban Terror 4.3. Signups open
Wednesday the 16th at 12:00 CET
. The four finalists (Essence, Saiyajin, b00bs, FreneticZ) of prior 2on2 events can contact an admin to "jump the cue".
Read more
All donations during the stream or linked the rewards listed below will go to the prize pool too. In order to boost the prize pool we've thought of some rewards and stretch goals. Like the last time competitors have to start their matches on time and follow admin instructions or they might lose your right to the prize pool.

Details
Signups will be limited to 16 teams and will open Wednesday 28th of September at 12:00 CEST. You may sign up after the 16 slots are filled, you might be called up as a replacement for clans that no show.

You can only signup if your clan consists of at least two members.

Only unique clans can sign up, last time we had 3 orks esports teams. In this case create for instance "Orks Esports Black, Orks Esports Red, Orks Esports Purple etc."

The event will be a double elimination team survivor tournament, each match take 20 minutes and will consist of 1 map. Each round will have a small map pool which can be eliminated, be aware that it won't be a tournament with only the well-known maps.

Rewards & Stretch goals
All donators get listed in the waiting screen.
Impatient YouTuber! - €2,00
You get the link to the VOD on YouTube 48 hours before it goes public!
Skip the queue! - €10,00
You won't have to queue up with the plebs for Wednesday 12:00 CEST. Your signup for the tournament is guaranteed! Note: This reward is only available before the signup deadline and please check that you are available on the date of the tournament!
+ the rewards above.
Director of Round 1 - €15,00
You choose which two matches get shoutcasted live!
This is only available for the first person to donate €20,00.
+ the rewards above.

Stretch goal 1
If donations reach €50 the second spot gets 20% of the prize pot.
Stretch goal 2
If donations reach €100, 20% of the prize pool will be reserved for future Urban Zone events. Ensuring future events!

Want to help?
We're looking for servers, staff to help coordinate this event, GTV cameramen, shoutcasters and streamers. Your input regarding the maps can be posted here.

HD développement
Aside of sponsoring Urban Zone, HD dev is interested in starting its own tournaments and events. They are currently working on a website which will feature Urban Terror related news, video compilations and cash prizes. If you are interested in contributing to the development of this exciting new endeavour contact sachkahddeveloppement@gmail.com .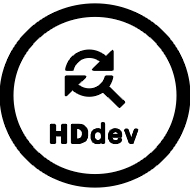 URL