Back to top
Skip to content
Skip to menu
Urban-Zone needs you!
Back to top
Back to main
Skip to menu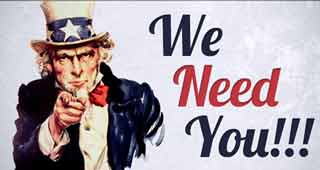 At Urban-Zone we have a long-standing tradition of people helping out with the leagues, cups and special events as referee's, admins, streamers, shoutcasters, GTV cameramen etc. With the declining player base, it wasn't necessary to have much staff on hand. But some of us are focusing our free time on different projects, for instance Gost0r is putting more of his time into urt5.
Now we're looking for:
- Referee's
Traditionally a referee, is the first point of contact for the clans in your division(s). Together with an admin you will make the decisions about the day to day running of your division. If you prefer a different route you could also manage special events such as KNOCKOUT, 2vs2 tournaments, skeetshoot, and other events which you can think of (jumping?).
- Streamers, shoutcasters and GTV cameramen
These type of staff members are always sought after. Especially since short one or two-day events are very popular!
If you are interested in this please send a short motivation to us before the 25th of August at
league@urban-zone.org
and we'll get back to you! If you got questions feel free to contact us through IRC or discord.
Furthermore, with a reshuffle in staff we're also interested in your thoughts as to the future of Urban-Zone. Several discussion points have been prepared on this
forum thread
.
URL