Back to top
Skip to content
Skip to menu
Back to top
Back to main
Skip to menu
Nation Cup Team Nicaragua
Posted: Mon Oct 24, 2016 2:35 pm
Hi Everyone
Dear UZ community, God Bless you!
First of all, i made this topic is for ask you more information about Nations cup, I was talking with some guys of my country Nicaragua that they play Urban Terror and they told me why not play Nation Cup, so, i did the team for play there, i know we are new playing there but thats can be nice experience with us..
can you give me all information about Nation cup, when start this event, how many players can i have, rules and modes of games.
We are Register on UZ and Urbanterror.info its ready
i dont know that other stuff can i ask but if you can tell me all about this, that's good
ATT: Team Nicaragua <3
Sincerely
Poseidon*<3

_________________
Poseidon`
Newbie


Posted: Mon Oct 24, 2016 2:53 pm
Nice to read that a Nicaraguan team might compete for the first time in the Urban Terror Nations Cup!
To get your question answered, the NC allows its participant to fight over three different gametypes of their choice: Bomb, Capture The Flag and Team Survivor.
You can read more about the gametypes and their specific settings in the previous cup's rules :
urban-zone.org/index.p...p;screen=3
The ammount of payers a team can have is unlimited, but they must all be eligible to play for the concerned country (cf
rules
again).
Regarding the schedule, things usualy get announced over November. Though, the NC's schedule is always sensitively the same each year. It gets played withing the first 3 months of the new year. You can take a look at
last year's schedule
for a better idea.

_________________


Admin


Posted: Mon Oct 24, 2016 6:28 pm
aCen.
Chatterbox


Posted: Mon Oct 24, 2016 10:55 pm
yes i'm in acen clan
@trux0rt

_________________
Poseidon`
Newbie


Posted: Tue Nov 15, 2016 12:44 am
- Poseidon030615

yes i'm in acen clan

@trux0rt
That's a bad thing tho.
aCen shit community =)
Chatterbox


Posted: Fri Nov 18, 2016 9:35 am
I know Poseidon he is not like acen guys

GL & HF Nicaragua !
Newbie


Posted: Tue Nov 22, 2016 3:48 am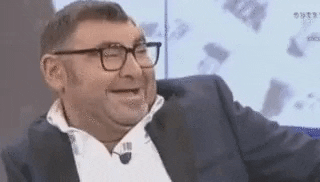 Wannabe


Posted: Thu Nov 24, 2016 3:43 am
- LinCeX
hahahaha that fun pic
><' i;m different person, nice guy and relax, great please know me guys awwww <3

_________________
Poseidon`
Newbie


You cannot post new topics in this forum
You cannot reply to topics in this forum
You cannot edit your posts in this forum
You cannot delete your posts in this forum
You cannot vote in polls in this forum
You cannot attach files in this forum
You cannot download files in this forum